In last month's Affinity Column blog post, I mentioned the impact that high school science teachers have on students making the choice to pursue future biotechnology careers. This month, I'd like to focus on biotechnology education at the secondary and post-secondary levels.
If you're a science educator, I commend you for persisting during this complicated and confusing time. COVID-19 is proving to be a disruption of learning at all levels. Luckily, teachers and professors are some of the most creative people I know, and they have continued to educate students in spite of the pandemic. One rising trend is the availability of lab kits to perform scientific experiments safely at home. 
There is no question that biotechnology subject matter can be difficult to grasp. As educators, we need to explore novel approaches for breaking down biotechnological concepts to make them more understandable. Some suggestions for increasing accessibility to biotechnology for the general public and high school students are offered.     
What I'm listening to…

The pandemic has impacted the way in which laboratory courses are taught. Some courses are still proceeding in person with proper social distancing, while others have been moved to students' homes using pre-made kits. Both situations require attention to laboratory safety. Many classroom labs remained abandoned over the summer and required maintenance, such as testing eyewash stations and safety showers, may not have been performed. Conducting lab experiments at home brings on a whole new set of considerations to keep students and their housemates safe. To learn how to do hands-on scientific experiments safely, listen to the Lab Out Loud podcast featuring health and safety expert Dr. Ken Roy.

Request More Information
Download a program guide for the Master of Science in Applied Biotechnology or Graduate Certificate in Applied Bioinformatics with details on admission requirements, tuition, and courses.
What I'm reading…
Some of my first learning experiences, undoubtedly, came from watching Sesame Street. Even to this day, some of the TV program's catchy tunes reside in a corner of my brain, popping out when least expected. Clearly, the combination of addictive audiovisuals along with repetition is a recipe for learning. Could this method be used to educate adults about complicated science topics? Attempts to explain facts about hot-button issues, like climate change or vaccination, only lead to further entrenchment in misinformed beliefs. Instead, by reducing the complexity of scientific information and presenting it through compelling television narratives and identifiable characters, the general public's knowledge of scientific issues would increase and attitudes toward science would likely shift.
What I'm learning…
This year marks the 30th anniversary of the Amgen Biotech Experience (ABE), an innovative biotechnology education program that brings a hands-on molecular biology curriculum to high school classrooms. Participating schools are provided all the necessary curriculum materials, equipment, and supplies to explore the methods scientists use to create biotechnology medicines. Each year, the ABE program reaches approximately 90,000 students and 1,500 science teachers. By presenting biotechnology to high schoolers through this practical and interactive approach, students are introduced to complex biological concepts—like gene modification—in an accessible way. Additionally, early biotechnology lab experiences could lead many students to choose biotechnology as a career.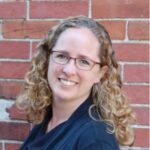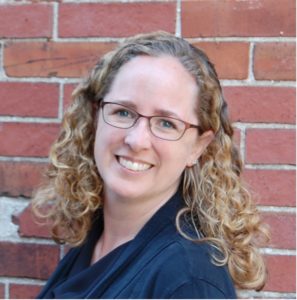 About the author: Dr. Melinda Verdone is the former program manager of the 100% online University of Wisconsin Master of Science in Applied Biotechnology program. She earned her M.S. in Microbiology and her Ed.D. in Higher Education and has more than 20 years of biotechnology experience working in research and development and higher education.
Learn more about the University of Wisconsin Master of Science in Applied Biotechnology program by contacting a knowledgeable enrollment adviser at 1-877-UW-LEARN (895-3276) or learn@uwex.wisconsin.edu.