Welcome to The Affinity Column! This is the first installment of a monthly blog dedicated to what's happening in biotechnology. Each month I will share with you a snapshot of intriguing biotechnology-related articles, videos, podcasts, and other media I encounter. Whether you are already working in the biotech field, an Applied Biotechnology student, or simply curious about all-things biotechnology, there is something of interest for you.
With the COVID-19 pandemic and the explosion of media coverage that ensued, it may be hard to find information that is both accurate and important. Like so many others, I have easily spent hundreds of hours online reading articles, watching videos, and attending live town halls for updates on the progression of COVID-19. I even wrote a blog post for the UW Applied Biotechnology program that looks at how biotech is playing a role in finding solutions to COVID-19 and other diseases. 
Over the past few months, tremendous knowledge has been attained about the structure of the virus and how it operates, and the physiology and epidemiology of the disease it causes. I am distilling down all that information to the most stimulating and insightful findings for you to access in one place.

Although many biotech companies have shifted their focus to COVID-19 to aid in the worldwide effort, let's not forget that other areas of biotech are continuing to advance. Next month, I will provide links to other exciting biotech news and discoveries for you to peruse. But, considering the profound impact that the pandemic has had on our current situation, this month's blog post is dedicated to COVID-19.
What I'm learning…
How quickly is COVID-19 spreading in your state? Has the peak or plateau occurred? How do cases of COVID-19 in your state compare to those in other states? Easily find the answers to these questions by visiting the COVID-19 tracking site hosted by NPR.  

Request More Information
Download a program guide for the Master of Science in Applied Biotechnology or Graduate Certificate in Applied Bioinformatics with details on admission requirements, tuition, and courses.
What I'm reading…
In order to properly track the spread of COVID-19, widespread testing for the disease must occur. However, access to COVID-19 testing sites has been an ongoing problem. A saliva test for the COVID-19 virus using CRISPR technology that can be performed in 30 to 45 minutes outside of a clinical setting may be the answer.
What I'm watching…
With the brave healthcare workers on the frontline caring for COVID-19 patients at hospitals throughout the country, it's important to remind ourselves how our advanced healthcare system arose. Learn about the origin and history of one of the premier hospitals in the U.S. in Ken Burns' documentary, The Mayo Clinic: Faith – Hope – Science.
What I'm doing…
If you're feeling a bit helpless and wondering what you can do to fight COVID-19 (besides staying home), check out the links to volunteer opportunities listed in The Scientist. If you have a scientific background, you can contribute your knowledge and skills toward COVID-19 research in numerous ways. And, if you are not a scientist, you can still help by providing teaching support for children of healthcare workers and donating face masks.
I hope you enjoyed the first installment of our monthly blog post, The Affinity Column, and return next month to learn about what's new and exciting in the field of biotechnology.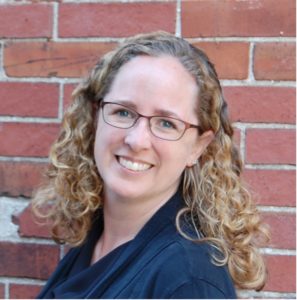 About the author: Dr. Melinda Verdone is the former program manager of the 100% online University of Wisconsin Master of Science in Applied Biotechnology program. She earned her M.S. in Microbiology and her Ed.D. in Higher Education and has more than 20 years of biotechnology experience working in research and development and higher education.
Learn more about the University of Wisconsin Master of Science in Applied Biotechnology program by contacting a knowledgeable enrollment adviser at 1-877-UW-LEARN (895-3276) or learn@uwex.wisconsin.edu.