Welcome to the second installment of The Affinity Column, our monthly blog series highlighting current events within the field of biotechnology. Although many biotechnology companies have shifted their efforts to the fight against COVID-19, research in other areas of biotechnology continues to develop. In addition to medicine, the field of biotechnology includes research on the environment, food and agriculture, textiles, and other industrial products. For this month's blog post, I chose to share some uplifting biotechnology news, since we could all use some of that right about now.
The first two articles demonstrate the positive impacts biotechnology can have on our understanding of health and disease and restoring the natural environment. The podcast I shared this month is about COVID-19, but the focus is on the inroads being made toward vaccine development and production. (If you want to read more about COVID-19, last month's blog post and another article I wrote were dedicated to the topic.)
Lastly, at some point we will all reemerge from our homes and take part in summertime activities. I included an article that suggests how we can enjoy ourselves while still being aware of COVID-19 exposure.
What I'm learning…
The existence of the brain-gut connection has been known for decades, but could depression, anxiety, and insomnia be treated with… gut bacteria? Researchers at Holobiome, a start-up company in Cambridge, Massachusetts, are developing microbe-based treatments, or "psychobiotics," to treat neuropsychiatric disorders that haven't responded well to traditional drug therapies.

Request More Information
Download a program guide for the Master of Science in Applied Biotechnology or Graduate Certificate in Applied Bioinformatics with details on admission requirements, tuition, and courses.
What I'm reading…
At one time, American chestnut trees covered the northeastern region of the United States. Now, you only hear about them in Christmas songs. Over 50 years ago, the species was decimated by a fungus blight and only a fraction of chestnut trees remain today. Researchers are looking to genetic engineering to bring the once plentiful tree back to its former glory.
What I'm listening to…
With recent encouraging results in COVID-19 vaccine development, we all have reason to be

optimistic that a vaccine will become available soon. However, creating and testing a vaccine is only the first step toward making it available to the general population. Vaccine scale-up and production is challenging, but companies are already preparing to jump in once a vaccine for COVID-19 is approved. This podcast from the Wall Street Journal details the process.
What I'm doing…
As an outdoor enthusiast, I am so ready to get out of the house and enjoy the summer weather. While the topic isn't specific to biotechnology, per se, this article includes some important information on assessing the risk of contracting COVID-19 while participating in different summertime activities. I'm hoping it will provide you the information you need to make smarter choices while still enjoying yourselves this summer. Stay safe and be well.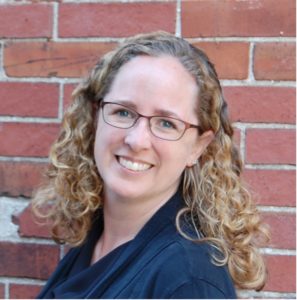 About the author: Dr. Melinda Verdone is the former program manager of the 100% online University of Wisconsin Master of Science in Applied Biotechnology program. She earned her M.S. in Microbiology and her Ed.D. in Higher Education and has more than 20 years of biotechnology experience working in research and development and higher education.
Learn more about the University of Wisconsin Master of Science in Applied Biotechnology program by contacting a knowledgeable enrollment adviser at 1-877-UW-LEARN (895-3276) or learn@uwex.wisconsin.edu.