With a Phase 3 clinical trial for a COVID-19 vaccine beginning in the U.S., I wanted to provide an update on what we've learned about this disease and the vaccines being developed by biotechnology researchers to prevent it. At the start of April, I mentioned in an article about COVID-19 that there were 49 vaccines in development. Over the last four months, that number has quadrupled to 199 COVID-19 vaccines in various stages from preclinical to Phase 3, the final phase of development. 
This month's blog post highlights what we know to date about SARS-CoV-2, the novel coronavirus that causes COVID-19, and what needs to happen for humans to be protected from the virus, with or without a vaccine.
What I'm learning…
Scientific American has published a detailed explanation of the disease mechanisms of SARS-CoV-2. They demonstrate how the virus gets into cells, makes copies of itself, and spreads to other areas of the body. Also described are the immune system's response to the virus and some surprising abilities of the virus to evade detection. The graphics in this article are stunning and offer much-needed clarity into the complex inner workings of SARS-CoV-2.

Request More Information
Download a program guide for the Master of Science in Applied Biotechnology or Graduate Certificate in Applied Bioinformatics with details on admission requirements, tuition, and courses.
What I'm watching…
With all the talk about cases of COVID-19, we sometimes forget that these "cases" are actually people affected by the disease. A recent episode of the PBS series NOVA, "Decoding COVID-19," shares the timeline of the spread of this disease and the personal stories of the patients, healthcare workers, and scientific researchers on the front lines. The question is, how will the COVID-19 story end?
What I'm listening to…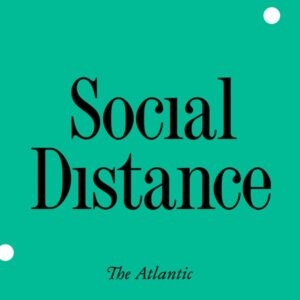 When enough people become immune to a disease, even those who are not immune are less likely to contract the disease; this is known as herd immunity. The threshold to achieving herd immunity usually requires 40-70% of the population to be immune to the disease. For COVID-19, this threshold may be much lower, approaching 20%, due to physiological differences between people. Listen to this episode of the Social Distance podcast to learn more about the variables involved in predicting herd immunity.
What I'm doing…
The COVID-19 Prevention Network (CoVPN) was formed by the National Institutes for Allergy and Infectious Diseases (NIAID) in response to this most recent pandemic. The organization conducts Phase 3 clinical trials of vaccines and monoclonal antibodies to prevent occurrence of the COVID-19 disease. On their website, they provide a short survey to see if you qualify as a volunteer for an upcoming trial. (As an aside, these trials do not involve intentional exposure to the virus as part of the study.) If you're interested in contributing to a cure for COVID-19, why not volunteer? I did.
Although we have made great strides in learning about the coronavirus, we still have a long way to go to before vaccines or herd immunity will protect us from it. Stay safe out there and stay tuned into The Affinity Column for ongoing updates in biotechnology.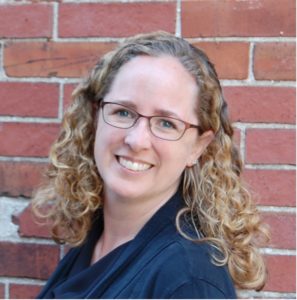 About the author: Dr. Melinda Verdone is the former program manager of the 100% online University of Wisconsin Master of Science in Applied Biotechnology program. She earned her M.S. in Microbiology and her Ed.D. in Higher Education and has more than 20 years of biotechnology experience working in research and development and higher education.
Learn more about the University of Wisconsin Master of Science in Applied Biotechnology program by contacting a knowledgeable enrollment adviser at 1-877-UW-LEARN (895-3276) or learn@uwex.wisconsin.edu.